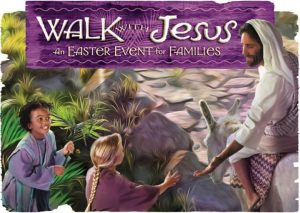 Mark your calendar for an Easter event for the whole family:  Walk With Jesus
This inspiring Easter event will give your family experience following Jesus through His last few days on earth.  
WHEN:  Saturday, March 10, 2018
TIME:    10am until 2pm
WHERE:  Christ United Methodist Church
                  9009 W. Algonquin Road
                  in Algonquin
Though not required, pre-registration would be appreciated.
Questions? contact the Christ UMC Office at christumcalgonquin@gmail.com or call 847-669-9009.
---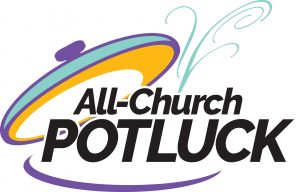 – after services on –
YOUTH SUNDAY, MARCH 18
Please bring an ethnic dish to share from your national background. And please bring something for "Show-And-Tell." It can be anything! It can be your ethnic dish, a poem or reading, a song, an instrumental performance, a personal hobby item – like a quilt or something you sew or something you collect. Come and help us all get to know each other better. Share something with us that expresses something of who you are!
During the services, our confirmands and youth will be sharing their spiritual gifts, through music, readings, acts of service, etc. Afterwards, it's your turn!
Leading up to March 18, Pastor would like to have EVERYONE, all friends and members of the church, to fill out the Spiritual Gifts Assessment Tool.  If possible, please fill it out on line at http://www.elca.org/Our-Work/Congregations-and-Synods/Faith-Practices/Spiritual-Renewal/Assessment-Tools/ Then SCORE it, print it out, and bring it in so that we can discuss what it means. If you need a paper copy of this Tool, please pick one up from the church office.
This all is in preparation for Easter.
It is also very important for the All-Church Retreat, 9 to 3, Saturday, April 21, in Hampshire, IL.
note: Pastor will be available to gather group discussions on the results of your Spiritual Gifts Inventories after church services on February 25th and March 4th Read more