Mission Statement
The members of Christ United Methodist Church, inspired by the grace and love of Jesus Christ and strengthened by God's Holy Spirit, commit ourselves to bring the joy of God's love to others by:
Having open minds, open hearts and being inviting to all

Providing inspirational worship

Developing our faith through study and service to our community

Empowering leaders and encouraging all to be disciples of Christ
Meet our staff:
---

Ronald O. Greene
Pastor
Dr. Ronald Greene – Pastor Ron – grew up on a family farm in SW Minnesota. He studied drama at Carleton College and briefly pursued an acting career on both coasts. He soon felt called to find a better "script" and completed an MDiv at United Theological Seminary (Twin Cities). Ron then trained in hospital chaplaincy at the University of Chicago, and went on to serve as Director of Pastoral Counseling at the Center in Palos Park. While there, he earned a Dr. of Ministry at Chicago Theological Seminary. Ron has subsequently pastored several churches. He and wife Lyna Michel are delighted to now be serving here. Ron and Lyna take joy in spending time with their children and grandchildren, and enjoy long walks with their Greyhound, Ghost.
Email: ronogreene@gmail.com
---

Judy Lantinen, Administrative Assistant
e-mail: ChristUMCAlgonquin@gmail.com
Judy Lantinen has been working in the "United Methodist Connection" since 1984 when she began her ministry as the Administrative Assistant for the District Superintendent, in the Elgin District Office of the Northern Illinois Conference.  She left that position when the Aurora & Elgin District Offices were merged into one office in 2007, and that's when she began her ministry here at Christ United Methodist Church. Judy feels very blessed to partake in ministry with our Christ Church family. Outside of the church office she enjoys spending time with her grandchildren. She has a keen interest in computers and computer technology. And she is also actively involved in a local dog club and the sport of dog obedience and the newest sport of canine nosework. She also enjoys helping dog owners have a better understanding of and relationship with their family's canine companion.
---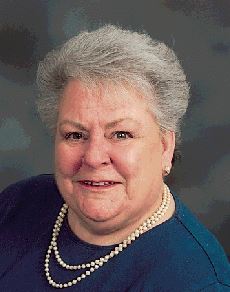 Linda White, Office Volunteer Assistant
   e-mail: lkwhite8410@gmail.com